The Whole Student is a Balanced Student
The job market for architects and engineers is ever more competitive and changing quickly. Not only do employers want one to three years of work experience, even at entry-level positions, they also want to know that graduates are ready to lead and think laterally within and outside the field they are graduating from. What do these graduates look like?
At Ryerson, we believe every student should strive for all six elements of a successful post-secondary experience:
Well-being — Championing mental, social, emotional, spiritual, occupational, intellectual and physical health
Identity Fluency & Competency — Actively re-imagining positive shifts in culture, gender, and class-related power dynamics
Experiential Learning — Participating in co-operative internships, student design teams, student government and societies, student groups and clubs, research assistantships, clusters and zones, and community volunteerism
Academic & Career Preparation — Striving for academic integrity and seeking career advice and support from the Career Centre
Scholarships & Awards — Pursuing scholarships, bursaries, and academic, entrepreneurial and leadership awards
Personal Profile — Sharing one's story and cultivating an engaged personal and professional network
Four students share how the experiences that shaped their time at Ryerson helped to differentiate them in an increasingly competitive world.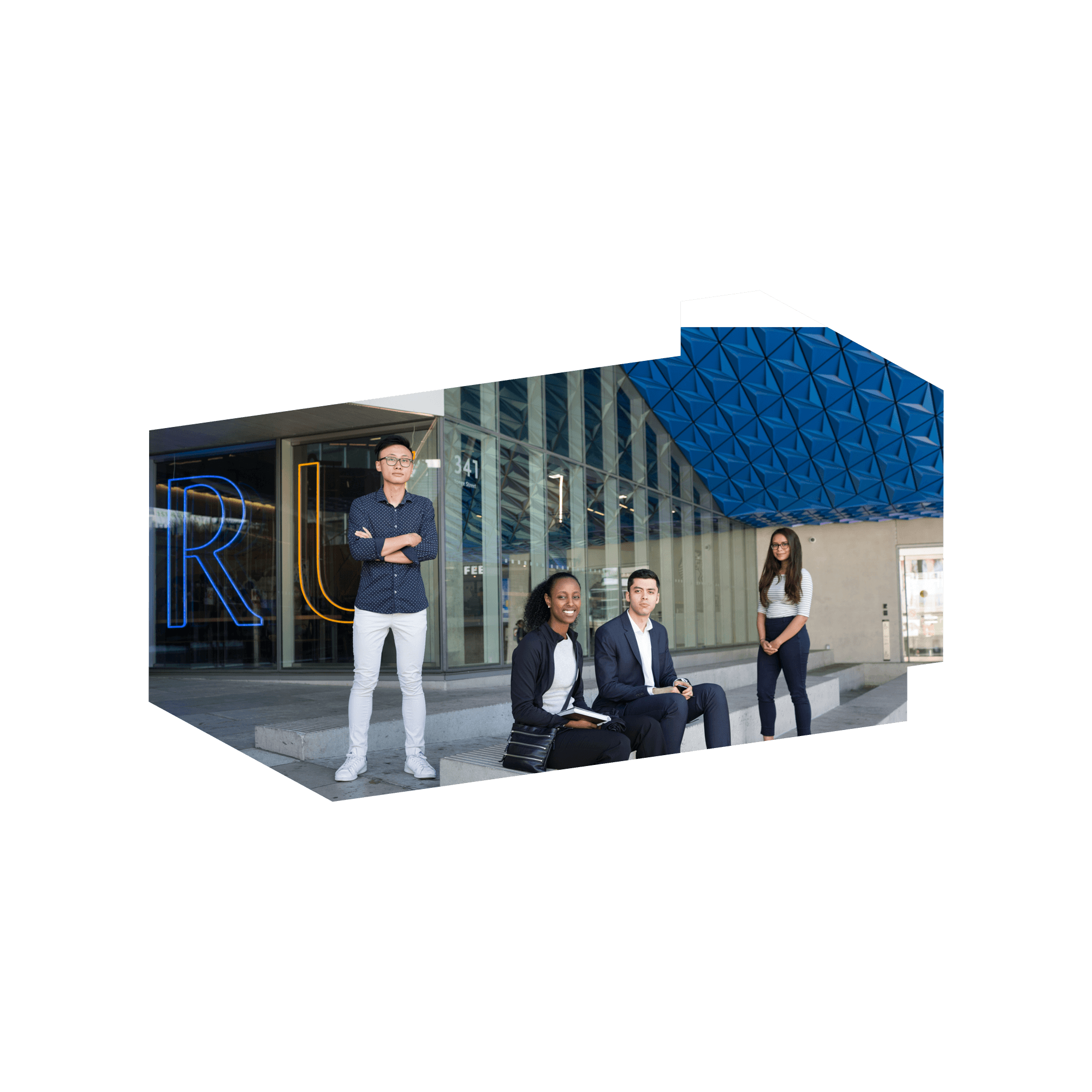 Henry Mai
Undergraduate Architectural Science Student
Graduating April 2018
The time I dedicate to student groups, design projects and travel influences who I am as a person and who I want to be as a designer.
Henry Mai is the current president of Ryerson's Architecture Course Union (ACU), where he has coordinated various events, including industry panels and studio tours of local architectural firms. Travel has played an important role in his academics, including trips to Bergen, Norway, in 2015 for a design and build project exploring wood as a sustainable resource. He also participated in the 2017 Kakehashi Project exchange program focused on urban infrastructure sponsored by the Government of Japan. Henry is passionate about capturing his travels through photography.
Wintta Ghebreiyesus
Aerospace Engineering PhD Candidate
Graduating January 2021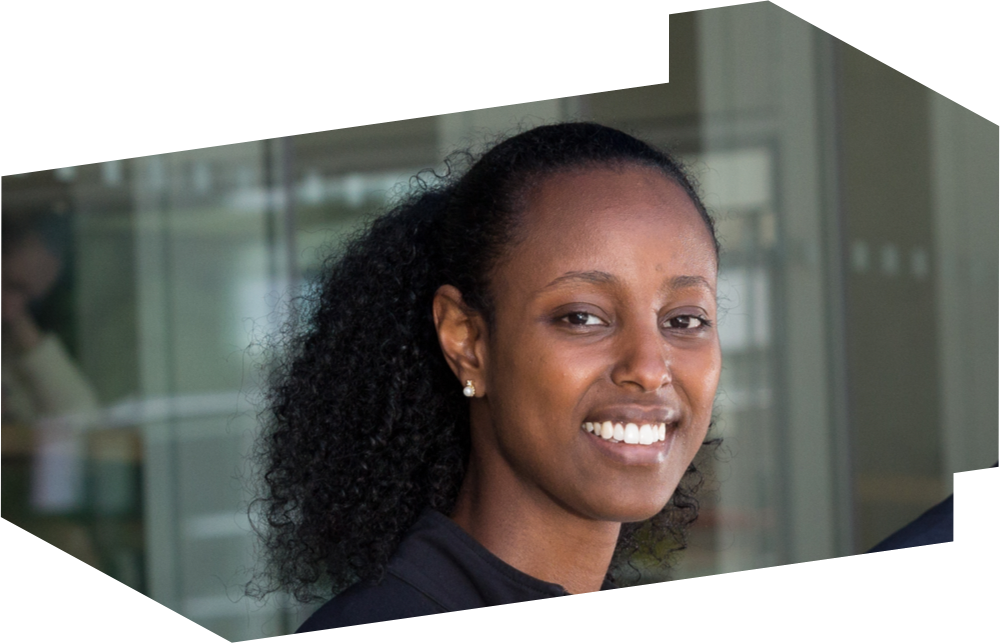 The outstanding learning opportunities at Ryerson have allowed me to earn my undergraduate and masters degrees in engineering — both of which have been challenging milestones in my life. As I continue to pursue my PhD in Aerospace Engineering, I will promote the field through my strong involvement in design teams, speaking at women in STEM panels and working closely with industry.
Wintta Ghebreiyesus was a member of Ryerson's International Hyperloop team that was invited by SpaceX to demonstrate the fully-functioning deployable wheel system at the 2017 pod competition. She's received the Women in Aerospace Canada Scholarship for a female student making significant contributions to the aerospace community and was sponsored by WestJet to attend the Biennial Canadian Women in Aviation Conference in 2017. During her studies she was vice-president of the Ryerson Rocketry Club and a member of Ryerson's Power Cheerleading Team.
Farbod Mansorian
Mechanical Engineering Class of 2017
Co-Founder, PawCharge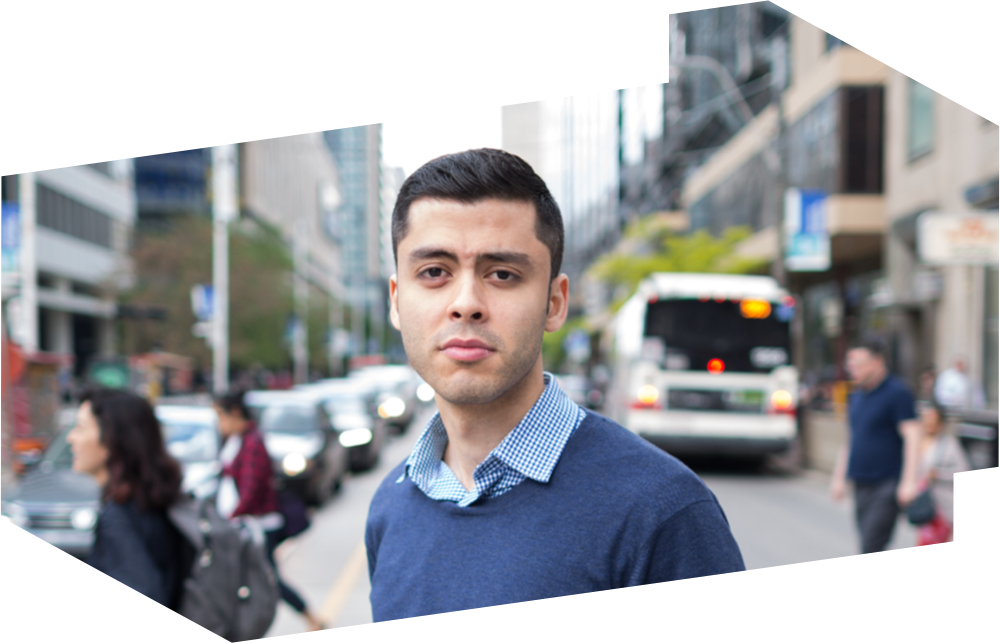 I have received an enormous amount of support and mentorship as a Ryerson student, and I take it upon myself to give back to our vibrant, energetic and entrepreneurial community.
Farbod is the co-founder of PawCharge, a startup that's developed a battery sharing program and prototype that allows smartphone users to charge their devices on the go. He is also the co-founder of EtotheX, a Ryerson-based program aimed at guiding engineers through the learning curve of entrepreneurship. Farbod has been a multi-award winner of The Norman Esch Engineering Innovation and Entrepreneurship Awards and works as a tour guide with Campus Recruitment.
Taspia Wahid
Undergraduate Biomedical Engineering Student
Graduating April 2018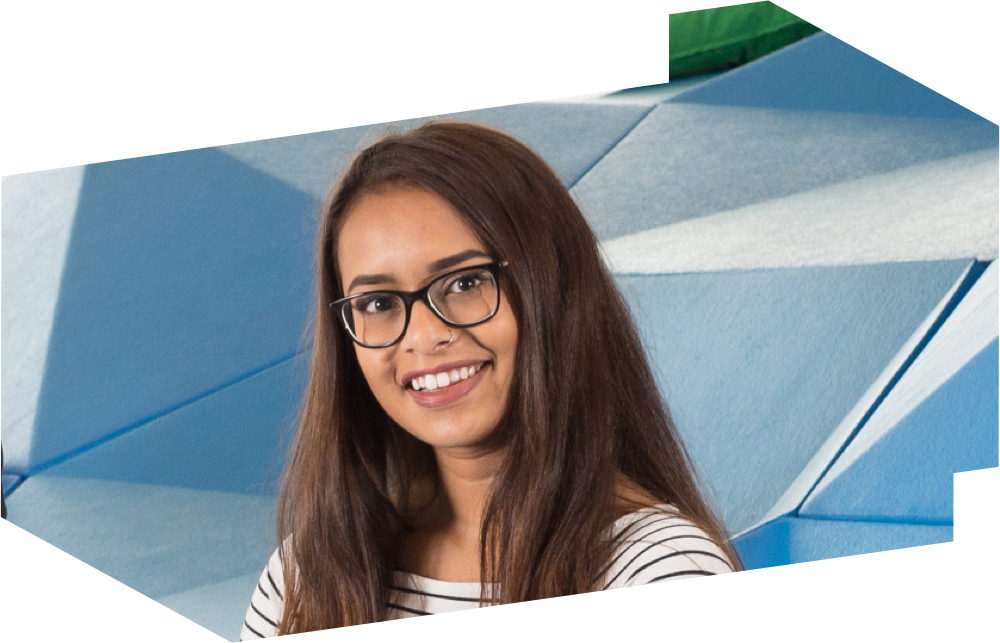 Taspia Wahid is currently working as a research assistant at the Signals Analysis Research Group with Sri Krishnan, a professor in Electrical and Computer Engineering, and is set to be listed as an author in an upcoming academic publication. In addition to working as UI/UX developer for a startup with the DMZ, she has contributed to the Ryerson Rams Robotics Team on upgrading the RamsBot, a robot designed to play basketball and shoot three-pointers. Taspia is set to attend a series of upcoming regional and national engineering competitions.
We are always looking for creative and collaborative team members who demonstrate leadership and ownership behaviour and share our values and passion for being responsible, excellent and innovative.